About Us

The needed funds the easy way using professional to help.
What is Church Supplier, Church Stewardship?
ChurchSupplier & Church Stewardship, a divisions of Neibauer Press, is a 45-year old organization devoted to the development of creative programming in stewardship, tithing and church life, church fund raising and supplies for non-profit religious and other charitable organizations. Experience gained in working with national religious denominations, dioceses, conferences, agencies that offer food, housing, medical assistance and thousands of churches bring you the latest in motivational techniques. By having full capabilities in-house, we are able to provide creative solutions to church growth in many areas.
What We Do
We prepare complete promotional programs to achieve specific goals. Programs to raise giving levels include stewardship, tithing, fundraising and planned giving. Outreach programs consist of church enlargement, home and foreign mission, family life and senior adult. Ministry tools covers a myriad of specifically developed materials to promote church activities. Additional services include consultation, writing, editing and production of books and instruction manuals, preparation of CD's and Internet development.
Our Advertising specialty, church promotional web site. Many items to help your church grow by reminder advertising. Great ideas for TV, Cable, Radio Ministries.
How We Do it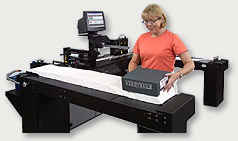 Services include project development, writing, layouts, art, printing, fulfillment and mailing in our own large, air-conditioned plant. The latest in computer-controlled equipment is used for art and production and a range of modern printing presses, printing up to 6 colors at one time, produce quality literature to help you reach your goals. Client materials are stored, collated and drop-shipped as needed. We also have a complete bindery and mailing department.
What We Accomplish
Our materials are designed to aid you in your role as leader. The custom-made literature makes it easier to approach the often uncomfortable subject of telling others about committing, giving, sharing and fundraising. We help you to lead your supporters in fulfilling God's commands - commands that bring them God's promises of joy, abundance and blessings.
History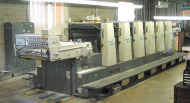 Historically, The Neibauer Company started out as a full service printing company. We design and print for the nations largest denominations. To this day we service both church and non-church customer from our large printing plant.
Our products are of High Quality and include the priceless ingredients that only experience can provide.
Please contact us in reference to any project that requires knowledge, creativity and experience to assure success.
Getting Started
Call us or email us today during normal business hours to get started.
You will be glad you did! Ask for the Nathan Neibauer, President or Ruth Neibauer-Baker, Vice President

877-811-6592